FCM 80 is specifically designed for repairing cracks subject to movement, sealing construction joints, restoring deteriorated concrete, and waterproofing concrete structures. FCM 80 has exceptional adhesive and elongation characteristics and is often used in conjunction with the Xypex Crystalline Concrete Waterproofing and Protection System. FCM is a two component product consisting of a specialized liquid polymer dispersion and a cementitious powder. These components are mixed just prior to application.
Advantages of Xypex
Flexible
Superior elongation properties
Excellent adhesive qualities
Impermeable to water and chlorides
Breathable, seamless
Durable, retains properties in climatic extremes
Non-toxic, solvent-free, odorless
Effective when subjected to thermal contraction and expansion
Recommended for
Moving Cracks
Construction Joints
Deteriorated Concrete Surfaces
Concrete Block Walls
Balconies, Terraces, and Planters
Water-holding Structures
Sewage and Water Treatment Tanks
Marine Structures
Thermal Contraction and Expansion
Packaging
Xypex FCM 80 is packaged in a carton as a unit (kit), which includes the liquid component (1.06 U.S. gallon / 4 litre bottle) and the powder component (22 lb. / 10 kg pail). For larger projects, customized packaging is available; contact the manufacturer for details.
Coverage
When mixed, one unit will cover an estimated 28 sq. ft. (2.6 m2) at a two-coat application thickness of 1/8 in. (3 mm).
Storage
Xypex products must be stored dry at a minimum temperature of 45ºF (7ºC). Shelf life is one year when stored under proper conditions.
FCM 80 Application Details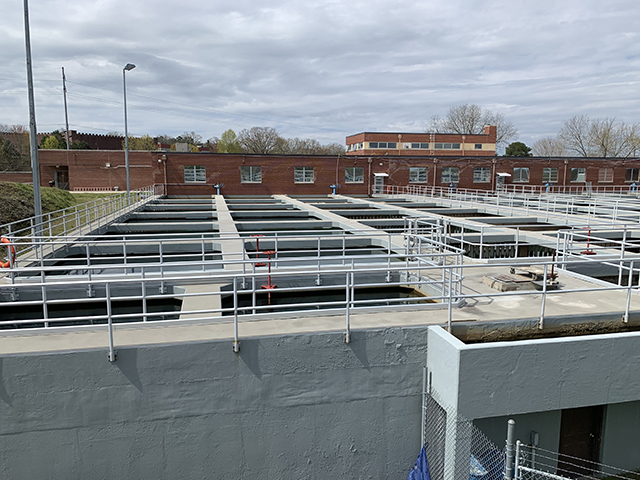 Riverside WTP
Gainesville, Georgia, USA
This report reviews the performance of the Xypex Concentrate / FCM 80 that was applied approximately 2.5 to 3 years prior to the site inspection. Now at 2.5 years post application the materials have exhibited excellent wear and physical properties with no sign of delamination, crazing or cracking of the applied material.
Projects Using This Product