Water Holding Structures
Approved for Potable Water Structures Everywhere
Non-toxic and approved for use with potable water, Xypex forms a non-soluble crystalline structure that resists extreme hydrostatic pressure, making it the perfect solution for protecting, preserving, and repairing water holding structures, filtration plants, swimming pools and aquariums.
Find Projects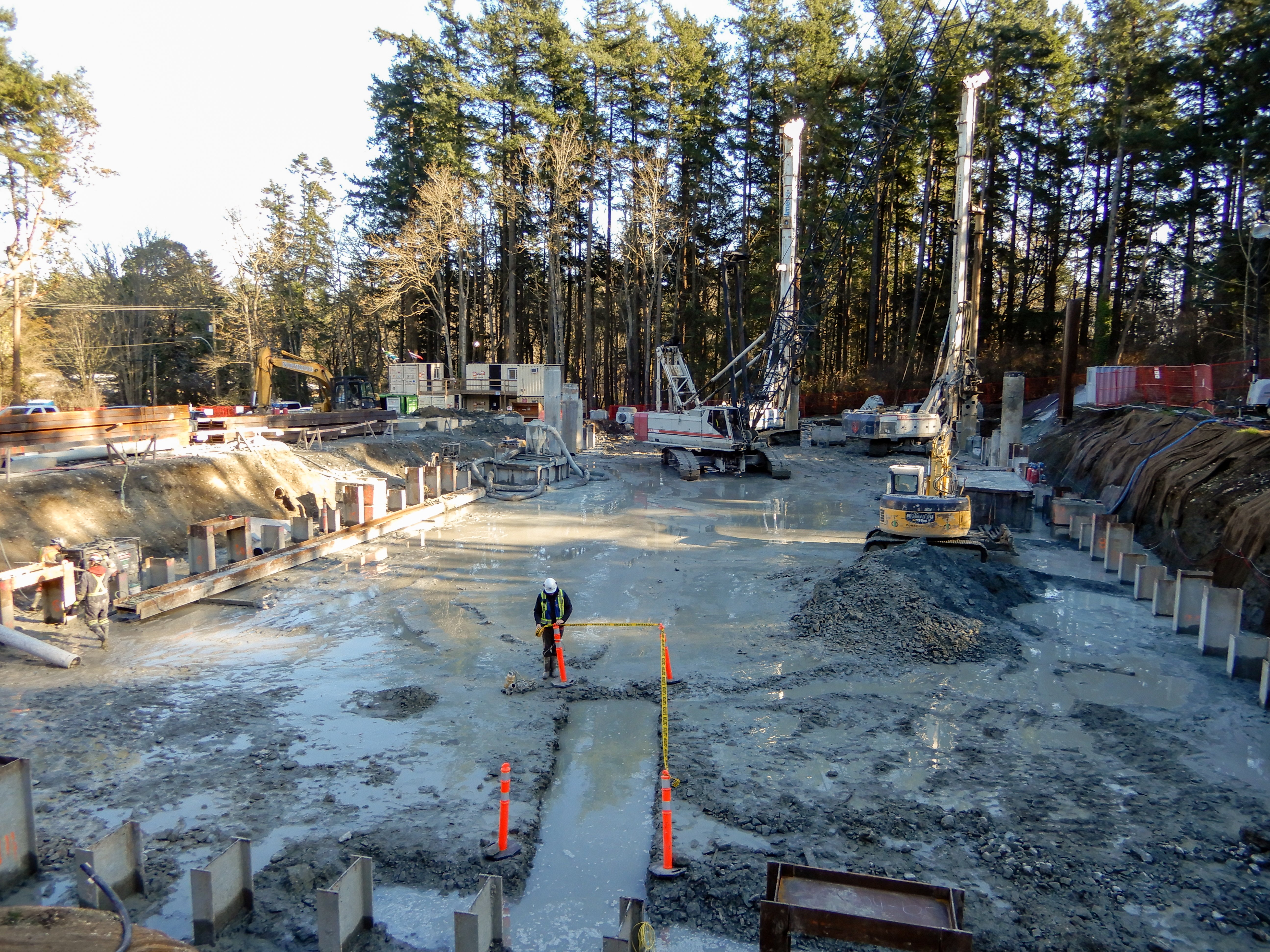 Arbutus Attenuation Tank
Victoria, British Columbia, Canada
For the concrete structures of the attenuation tank, 2,500 cubic meters of concrete was treated with Xypex Bio-San, including the walls and roof slab. In addition to the crystalline waterproofing contained in Xypex admix C-500, Xypex Admix Bio-San also contains bio-active mineral solids that become permanently fixed within the concrete matrix, impairing bio-film formation, thus inhibiting the growth of acid-causing sewer bacteria such as Thiobacillus. The antimicrobial initiates a two-stage kill mechanism that stops the Thiobacillus bacteria from developing, thereby preventing the formation of sulfuric acid.