Xypex Videos
COMPANY & TECH
PRODUCT
PROJECT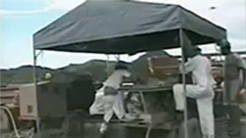 Panama Canal
Xypex Admix C-2000 was used in the concrete repair mortar to rehabilitate the walls of the Gatun Lock chambers and conduits.
Xypex Canal Restoration
Since its construction in the 1930's the Milner-Gooding Canal has provided vital water to the Farmers in and around Shoshone, ID. Recently a concrete flume on the canal which was showing extensive deterioration due to freeze-thaw attack has been restored with Xypex crystalline waterproofing materials.