Back to Search Results
Wastewater Collection & Treatment
Blacklick Creek Sanitary Interceptor Sewer
"The addition of Xypex Admix to protect precast concrete structures such as tunnel segments is a great example of how projects can offsite certain construction steps and save time and labor," says Bradford-Dice. "Xypex Admix not only replaces other types of waterproofing such as membranes and coatings, but also provides protection against microbial induced corrosion so common and potentially damaging in sewer structures."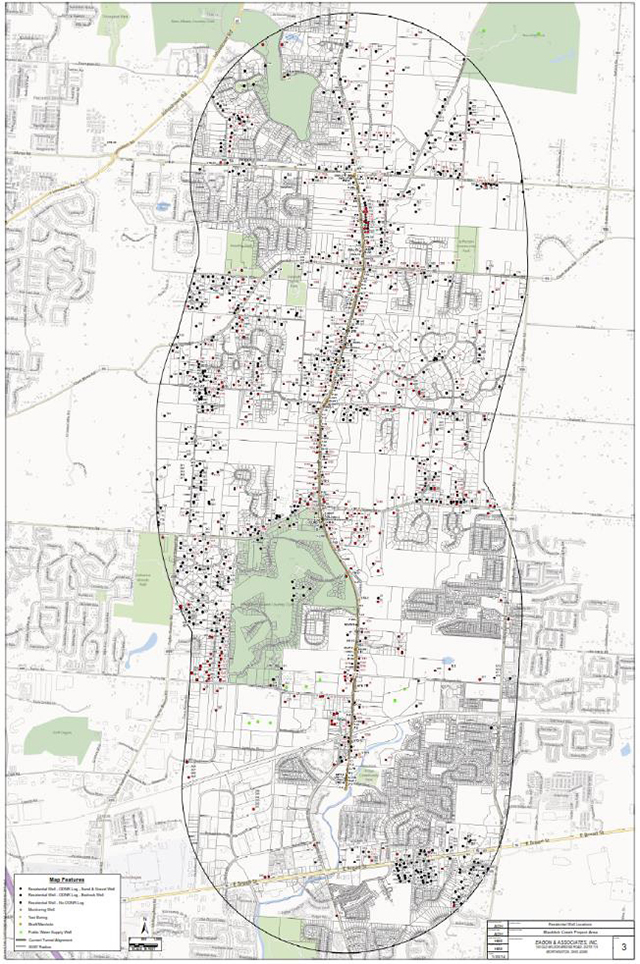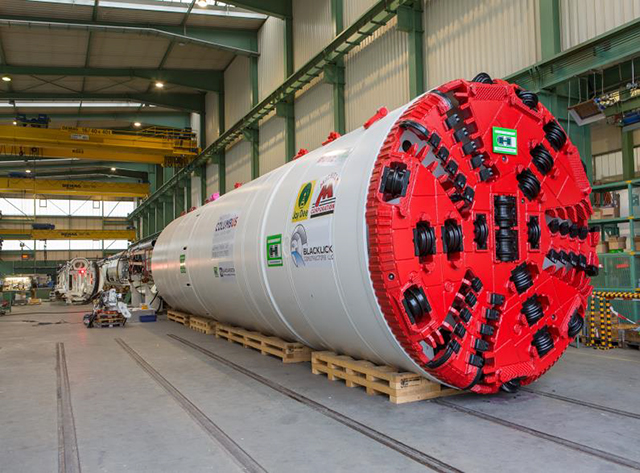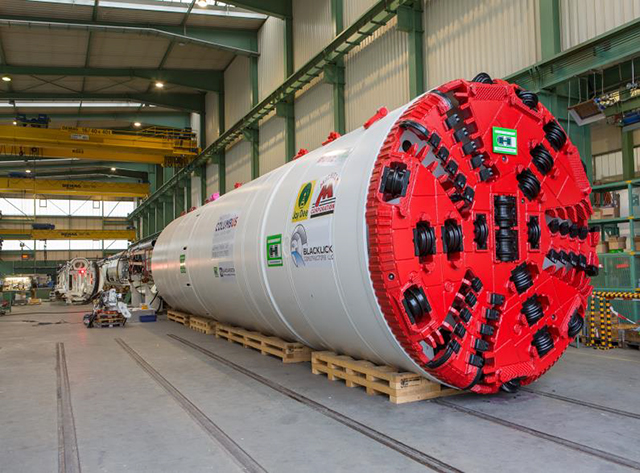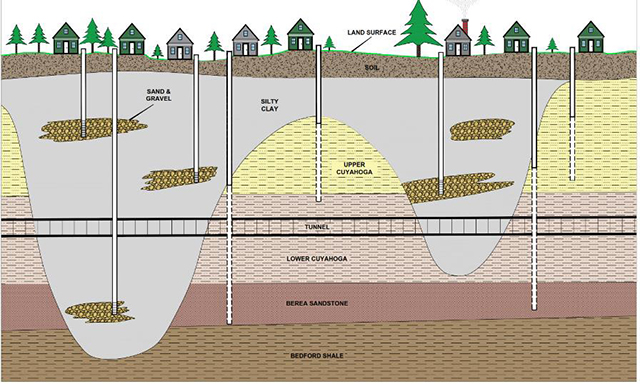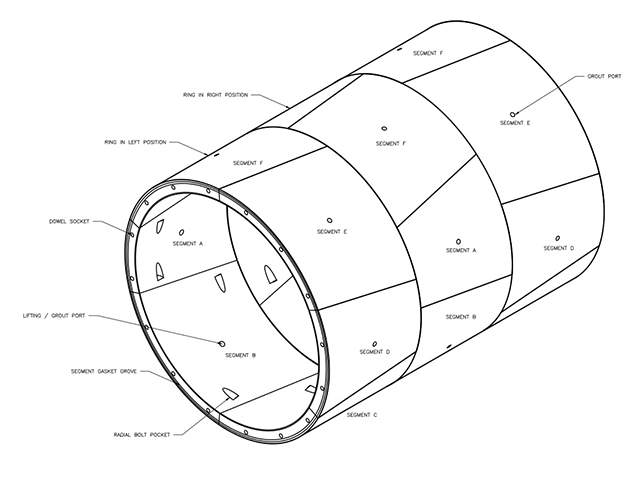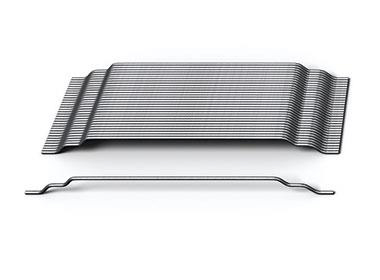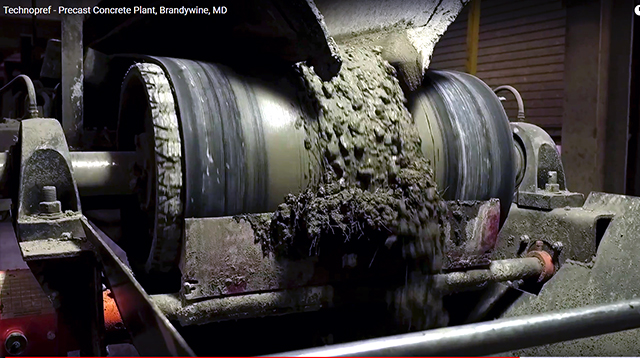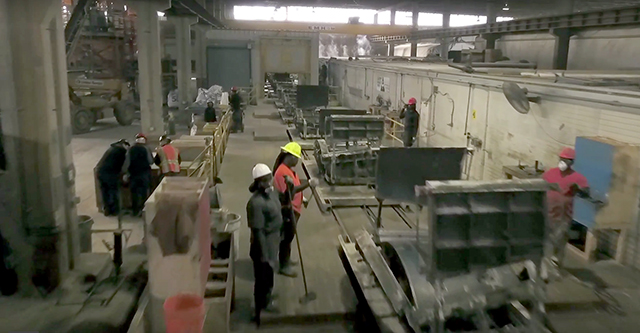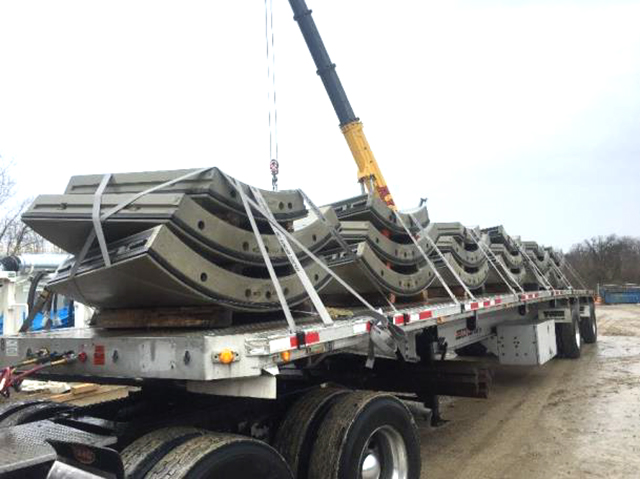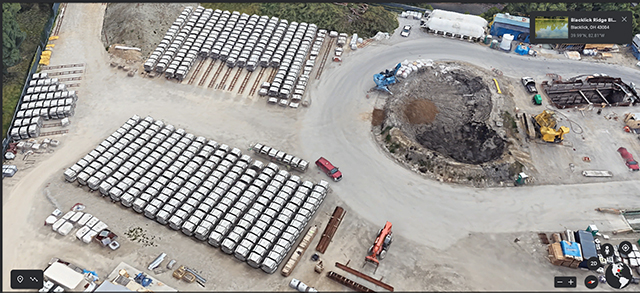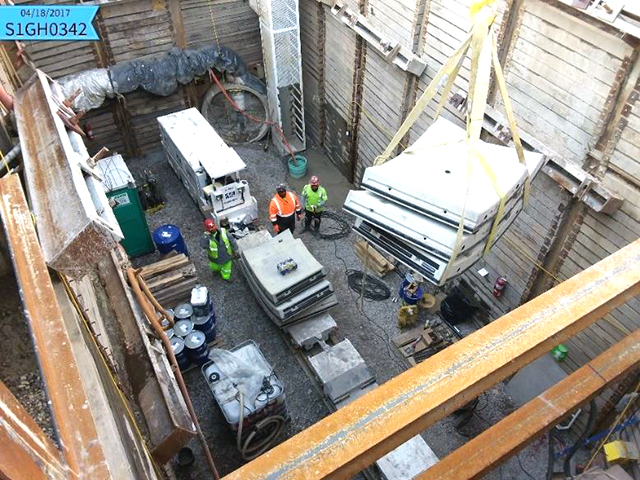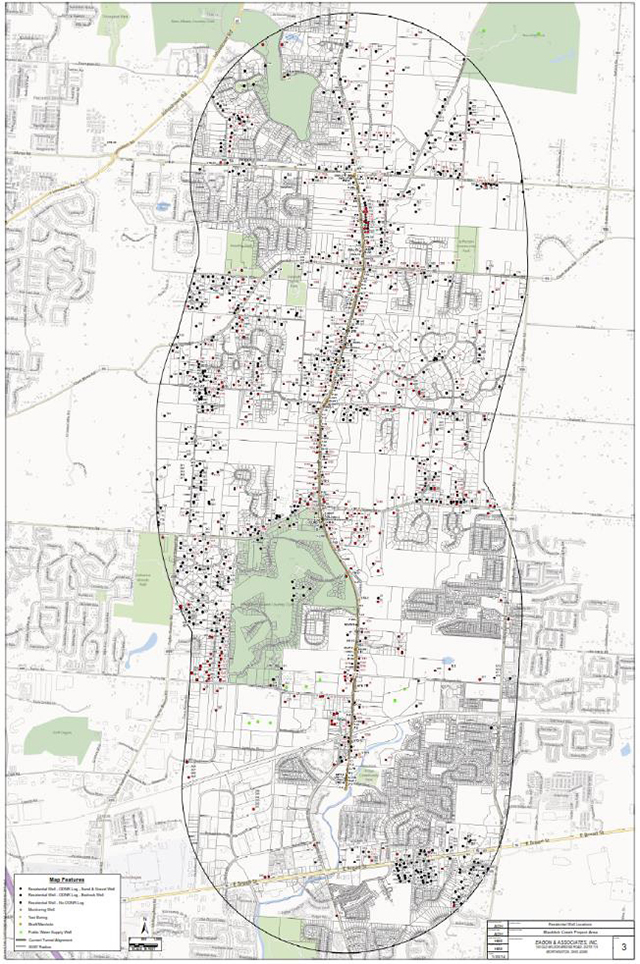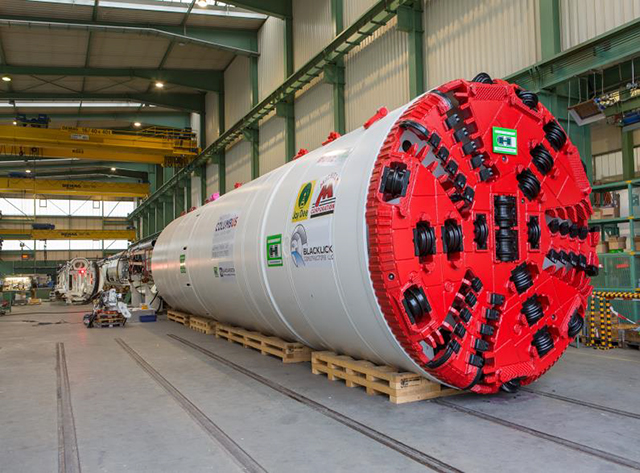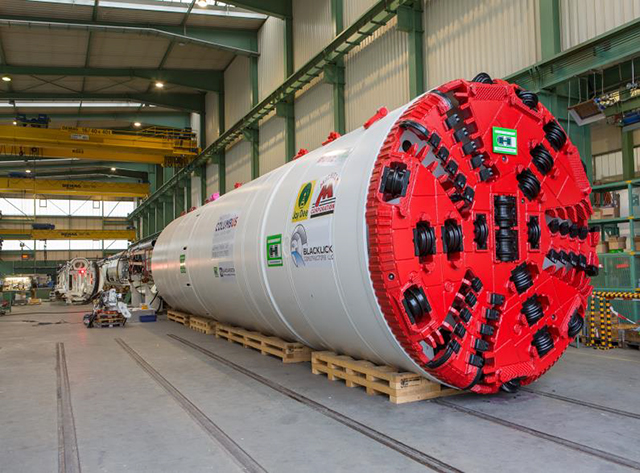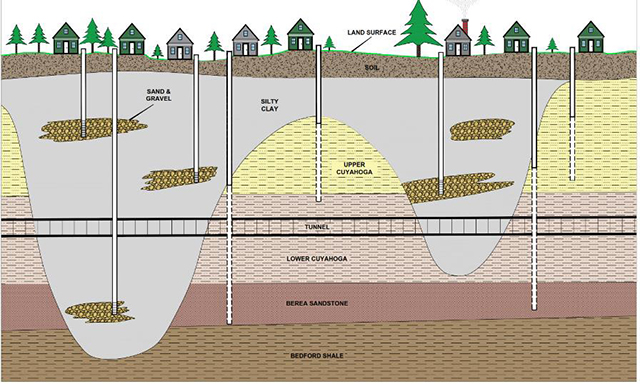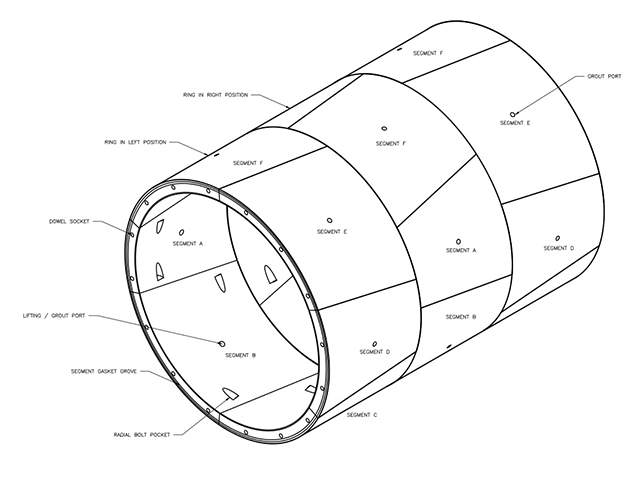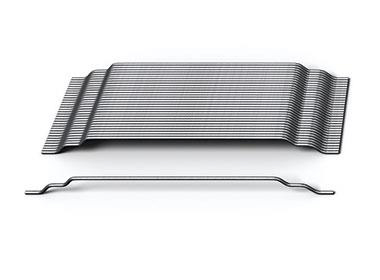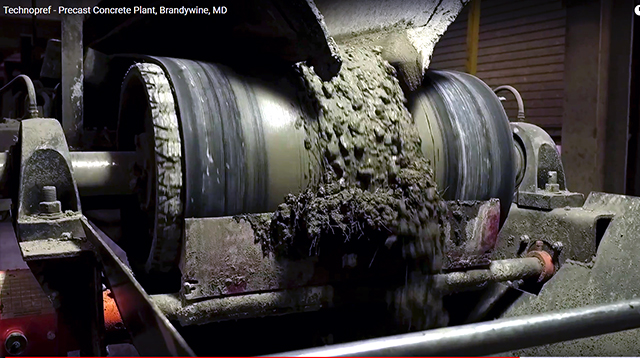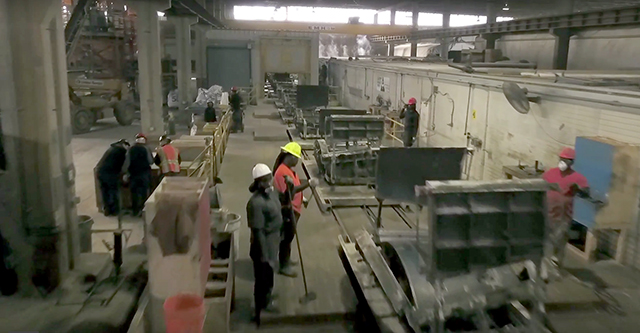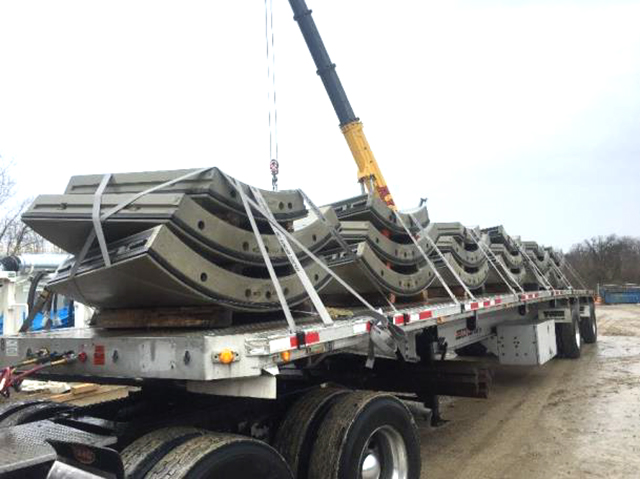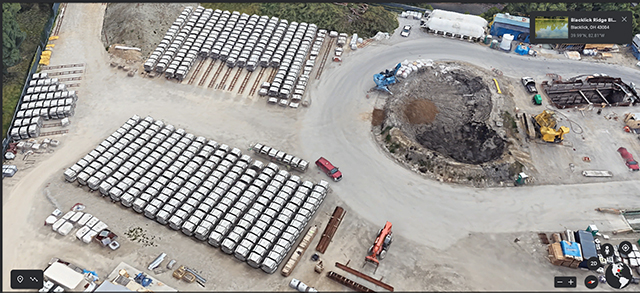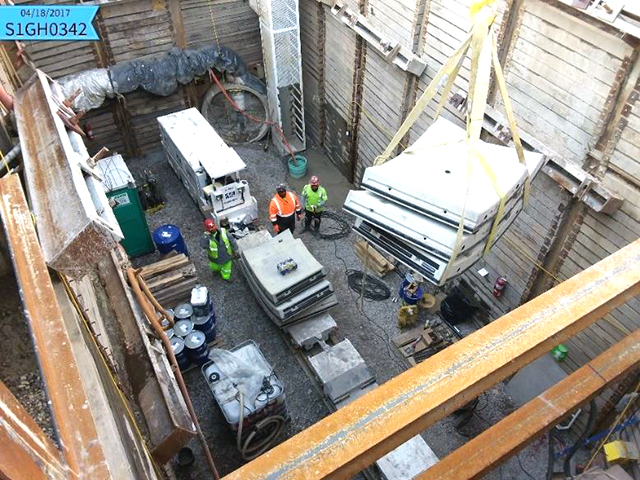 When the Columbus, Ohio, Department of Public Utilities was planning the 4.5 mile (7.2 km) Blacklick Creek Sanitary Interceptor Sewer (BCSIS) tunnel (fig 1), a key focus for the $108 million project was the protection of more than 600 private wells located within a half mile (800 m) of the tunnel route under Reynoldsburg New Albany Road (fig 2).
During public hearings, residents expressed concerns about the impact that the 12 ft (3.7 m) outside diameter (10 ft/3 m ID) concrete sewer tunnel might have on water levels and water quality. This area of northeast Franklin County is growing rapidly and is heavily dependent on private wells. The water table in the area is just 10 feet (3 m) below grade level.
The BCSIS tunnel extends an existing 66-inch (1.7 m) sewer to the north to support the development of service areas for the City of New Albany and the Jefferson Water and Sewer district. The tunnel, which was completed in the spring of 2019, was excavated using a Herrenknecht earth pressure balance (EPB) tunnel boring machine (TBM), specially designed for soft ground conditions containing water under pressure (fig 3).
Widely varied geological conditions (fig 4) were encountered by the 370-foot (113 m) TBM during the excavation at depths of 40 to 140 feet, including glacial and alluvial material, tills, boulders, sand, fill and shale. A precast concrete tunnel, consisting of more than 5,600 rings comprised of 33,000 segments, was installed directly behind the TBM as it drove forward (fig 5).
The four foot (1.2 m) wide by nine-inch thick rings are aligned and joined by steel dowels. The six individual segments that form each ring are secured with bolts and made watertight by a unique embedded gasket system. The 6,000 psi high performance concrete used in the tunnel rings are reinforced with high-strength steel fibers—in lieu of steel rebar cages—at a minimum dosage rate of 15 kg of fibers per cubic yard (fig 6).
Tunnel Protection

To further protect the concrete tunnel from the harsh conditions expected during its projected 100-year lifespan and to ensure watertight operation, the high performance concrete mix was enhanced with Xypex
Admix C-500
crystalline waterproofing and protection technology at a dosage rate of two percent by weight of cement per cubic yard. A total of 24,000 cubic yards of Xypex Admix were used to protect the BCSIS tunnel.
Xypex Admix contains proprietary chemicals in powdered form that react with water and with the byproducts of cement hydration to generate a non-soluble crystalline formation in the pores and capillaries of concrete. Admix C-500 becomes an integral part of the concrete and will continue to waterproof and protect for the life of the structure.
Admix C-500 enables the concrete to resist both positive and negative hydraulic pressure, can heal hairline cracks up to 0.4 mm, and provides chemical resistance against the attack of acids, chlorides, sulfates, carbonation and other negative effects. Xypex admixture provides permanent protection that will not degrade like synthetic coatings and membranes.
Offsite Protection Saves Time & Labor

Precaster Technopref Industries, based in Brandywine, Maryland, USA, produced the BCSIS tunnel segments (figs 7 & 8) using its precision batching system, which includes automated systems for dispensing the exact amounts of steel fiber reinforcements and Xypex Admix. Segments are cast in molds mounted on rails—know as a carousel—which moves the molds from one task station to the next. Completed tunnel segments were hauled approximately 350 miles from the Technopref plant to the BCSIS job site in Columbus, Ohio (figs 9-11).
"We worked with Technopref to provide the details they needed to have the automatic Xypex dispensing system manufactured and calibrated for their batching process," notes Sandy Bradford-Dice, the Midwest U.S. representative for Xypex Chemical Corp., based in Richmond, BC, Canada. Xypex also provided project engineers with extensive test data on chemical resistance, permeability, crack healing, and sulfate resistance.
The BCSIS project required four main drop shafts to launch and maintain the TBM and allow the connection of existing (and future) sewers to the new tunnel.
"The addition of Xypex Admix to protect precast concrete structures such as tunnel segments is a great example of how projects can offsite certain construction steps and save time and labor," says Bradford-Dice. "Xypex Admix not only replaces other types of waterproofing such as membranes and coatings, but also provides protection against microbial induced corrosion so common and potentially damaging in sewer structures."
Overview
General Contractor
Blacklick Constructors LLC
Designer
EMH&T, ALDEA, AECOM, EAGON
Precast Supplier
Technopref Industries
Owner
City of Columbus, Ohio
Project Type
TBM Segmental Sewer Tunnel
PRODUCTS USED
ADMIX C-500
+ Show Details
Incorporated during batching, add waterproofing and durability to the concrete, with formulations available for a diverse range of mix designs for above-ground and underground structures.